<![CDATA[
[divider style="double_line_light"]
One may have a university education, but,to acquire the skills needed to manage a rural development plan based on the Songhai model is not easy.Graduates of conventional institutions are not prepared for the specific tasks that are a part of this model.To be an effective manager under the Songhai model, individuals must be able to relate their skills and experience to an interdependent,integrated rural development program. This requires long-term training in such varied disciplines as mathematics, statistics, agriculture (all branches), the economy, environment, sociology, administration,planning,etc.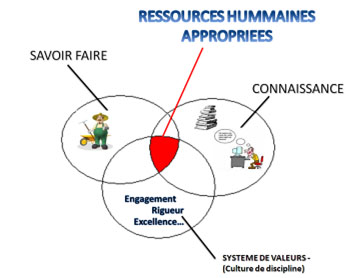 The implementation of the Songhai model requires professionals to be trained beyond their specific area (area of ​​responsibility).That is to say, they must have the appropriate Knowledge, Skills, Value system to be able to manage aSonghaicenter.Leadership training becomes the key to success for theimplementation and maintenance of theSonghaimodel and its expansion for sustainable integrated development and green rural cities.The need for a comprehensive approach makes it difficult for this type of training in the university setting.
The Centre provides coaching, support, and continuous training for all Songhai model initiatives.With support from international partners, Songhai Leadership Academy(SLA) is an ambitious initiative to develop human resources and to create a critical mass of executives with the required profile. Songhai Leadership Academy is a framework to train leaders capable of managing the Songhai movement and to support the development of Songhai throughout the world.
The heart of the SLA is to provide an six-month training program to six batches of thirty candidates so that they can assume positions of development leaders for initiatives based on the Songhai model. When they complete their training, these individuals will be able to effectively manage Songhai initiatives and to promote the Songhai model throughout Africa and around the world, thus encouraging the environment for the development of Green Rural Cities.
Songhaï Leadership Academy will promote the emergence of a pool of leaders-entrepreneurs in the region.It is a new type of leadership that can lead the West African sub-region in the third industrial revolution already under way in the world.
Applicants should fill out the form below before October 30th, 2017
To be filled: SLA-Applicant Form
]]>